Free-standing sliding wardrobes - assembled and installed in your home FREE OF CHARGE*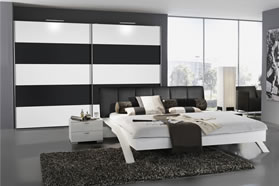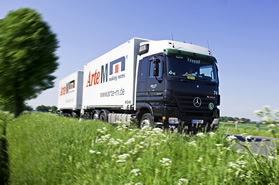 Free assembly & installation
Free-standing robes
Made in Germany
New to our website is an outstanding range of free-standing sliding wardrobes and matching furniture. Our free-standing wardrobes are not only a great-quality, space-saving option, they will also save you time and money, as for no extra cost we will assemble and install them in your home when we deliver them!
We are glad to be partnering with one of Europe's best known and well respected furniture manufacturers to bring one of the most up-to-date, and best quality, product ranges in Europe.
Manufactured in the furniture making region of the Black Forest in Germany by Arte-m, part of the Hülsta group, renowned throughout Europe and the World for high-quality, high-design, contemporary furniture.
Your new free-standing sliding wardrobes will be made to your specification and delivered to our installation team in the UK within 3-4 weeks from when you place the order. Our Installations Services Team will then contact you to arrange a suitable delivery and installation day which would normally be within another 1-2 weeks, so you could have the bedroom of your dreams, completely installed, within as little as 4 to 6 weeks. Place your order now, and you should have just enough time to get yourself organised for delivery.
Our fully-assembled and installed free-standing sliding wardrobes, chests and accessories will be delivered and installed in the room of your choice by our two-man team. Once completed, they will clear away all rubbish and packaging leaving you to admire your new bedroom furniture.
Not quite sure or which colour you prefer, or want to understand the quality of our glass and panel finishes? Simply get in touch by phone or email, and we can explain, and send samples if required.
* Please note that free assembly and installation is not currently available parts of Scotland. Please contact us to check before ordering. We can deliver only, with a 20% discount in price.
Gallery