Minimalist Standard Size Sliding Wardrobe Door Design Tool
Read about the range…
Our Minimalist range of standard doors are based on the same hardware as our Gliss/Minimalist Made to Measure doors.
They  have a high spec aluminium frame that is mostly concealed around the back of the door to provide minimum obstruction to our stunning glass finishes.
The central aluminium bar houses a recess that can accommodate an additional handle if required (although supplied without).
Concealed Minimal door frame
Aluminium frame and tracks
Tracks included in design tool cost
Lower cost (than other standard doors) soft close upgrade*
Opening Height 2260mm*
*Accepts soft close at 2260mm ie no change
Widths of 610, 762 & 914mm (24, 30 & 36 inch)
'Stanley Design' Top Slides
'Stanley Design' Anti-jump wheels
All glass/mirror safety laminated to BS EN 12600
Manufactured in UK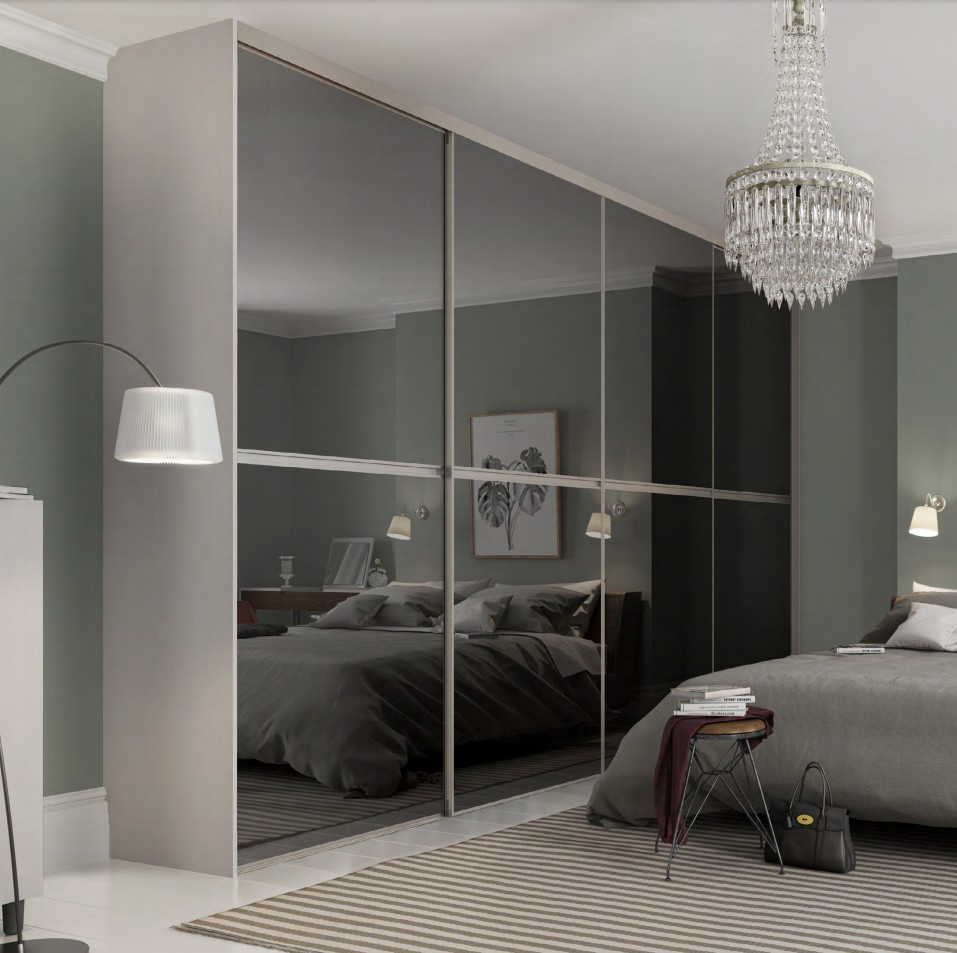 To build your wardrobe, just click or touch a door above to select it, then click or touch on the wall to the right to add it.
On the wall to the right, click or touch any door above to select it (other doors will fade). Buttons then appear allowing you to remove the door or move it left or right.
Note: Total width refers to the maximum total width covered by the doors after installation. The total width will varying depending on the exact overlap you choose when installing the doors.



Touch a door above to move or remove it.
Total Width = 0 mm Total Price = £0.00