Sliding Wardrobe Interior Design Tool – SpacePro
Read about the range…
The SpacePro 'Traditional' interior is made from 18mm MFC (Melamine faced board), produced in Sheffield to match the rest of the SpacePro™ colour range.
Being a traditional wood based interior, it can be cut and shaped to suit your needs, and there are a whole world of accessories (not always sold by us) that can be added to suit your needs.
Soft close drawer runners
Depth 500mm total (as there are no handles)
Tower Units are 2100mm high
Quality Chrome Hanger Bars & Fixings
Shelves supplied in 2800mm lengths to be cut to size by you on site.
Available in colours that match our SpacePro™ door ranges, including:
Black, Oak, White, Silver, Walnut, Cashmere, Lava, Stone Grey and new Dove Grey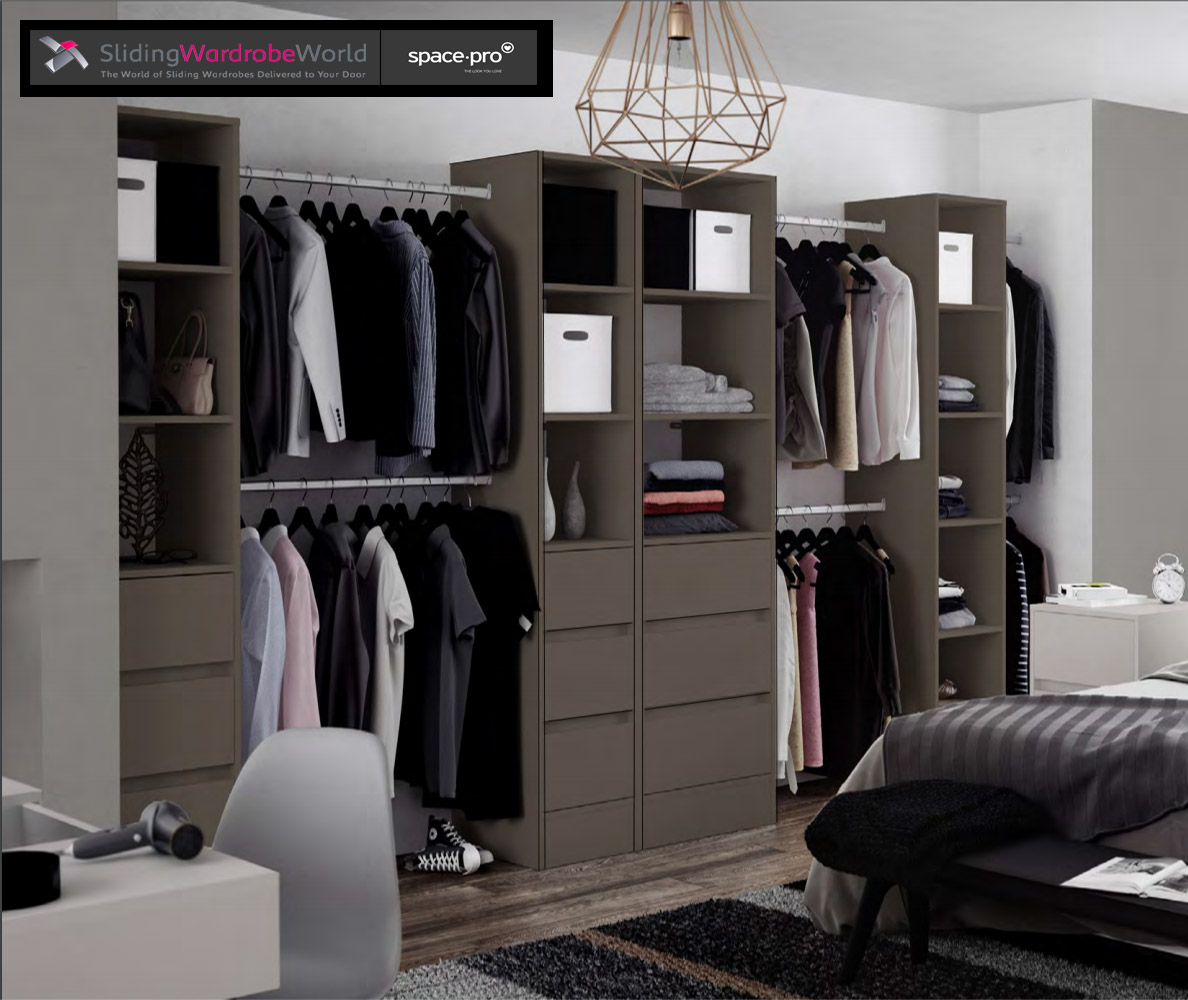 To build your wardrobe:
Click or Touch a component above to select it
Click or Touch in the room on the right to place it
To move or delete components:
Click or Touch a component in the room to select it
Use the move Left/Right/Delete buttons
Max/Min width: This takes into account the components that can be cut down by you on site.



Touch a door above to move or remove it.
Total Width = 0 mm Total Price = £0.00
Some items can be cut to size for a minimum total width of mm